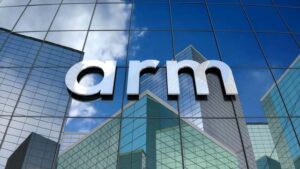 ARM, a key player in the semiconductor industry specializing in architecture and software design, added another story to its already complicated corporate history when it was announced that Lotcap Fund, a newly-formed, China-based venture capital fund, is in talks to purchase 51% of stake in ARM China.
Over the past several years, ARM's strategic importance in the global semiconductor industry has severely limited the company and its parent, Softbank, from executing strategic options, amid the geopolitical tension surrounding the industry. In 2020, Softbank entered into an agreement to sell ARM to NVIDIA for $40 billion, only to have the deal relinquished by U.K. and U.S. regulators over antitrust issues.
ARM's processor IP and architecture power almost every smartphone, tablets, and IoT (Internet of Things) devices in the world. Both iOS and Android operating systems are built for ARM-based processors as well. This means that, without access to ARM's IP, a company would be unable to manufacture a functioning smartphone – the entire mobile ecosystem is dependent on access to ARM's technology.
Thus, having access to ARM's technology is not just crucial to companies, but to countries, especially China. The U.S. is showing no signs of slowing down in its attempt to curb China's influence, and a part of the strategy is to limit the country's access to technology, such as semiconductors. The U.S. government is utilizing political pressure to keep key players across the industry from further investing in China. China, on the other hand, understands the need to become self-sufficient, having been a witness to Huawei and ZTE's demise after they were hit by U.S. sanctions preventing both U.S. and non-U.S. companies from shipping items to Huawei that are the direct product of U.S. technology or software.
Establishing control over ARM China would provide long-term access to ARM's IPs, a significant step in the development of a domestic semiconductor ecosystem. Recognizing the importance of ownership, Chinese investors acquired a 51% majority stake in ARM China for $775 million in 2018. Considering that, at the time, ARM China contributed about one-fifths to ARM's total revenue, the price of the sale was viewed as unusually low for many.
Then, since 2020, ARM China withstood a long dispute with its CEO, Allen Wu, who refused to leave his position after he was fired for attempting to launch his own company and leveraging his position as the CEO to do so. In a clever move, Wu has managed to remain in the position by taking advantage of Chinese law. He has refused to physically give up the company's registration documents and seal, which are required in the process to change the legal representative.
Because of the dispute, ARM China has been operating as a rogue, independent company for two years. ARM has suspended ARM China's access to IPs from the parent company; however, the company has unveiled a roadmap for development of independent, ARM China-owned IPs based on ARM's technology and has continued to expand the client universe in China.
ARM and Softbank announced the settlement of the Allen Wu problem in April when Chinese authorities finally agreed to accept two new appointed CEOs as the official legal representatives of the company after two years. Simultaneously, Lotcap offered to buy the majority stake, of which about 35% is held by Hopu Investments, a Chinese private equity firm with connections to the Chinese government, and Allen Wu himself, with about 16%.
The origins of Lotcap are dubious, but it is widely believed to have ties with the Chinese government. And once Lotcap acquires a controlling stake in ARM China, it may easily be able to acquire the rest, given that Softbank is actively engaging to sell ARM or take it public amid posting record losses. Ultimately, it looks like a win for the Chinese semiconductor ecosystem as it further readies itself for more isolation and restricted access to Western technology.
※ 상단의 [작성자명](click)을 클릭하시면 저자의 다른 글들을 살펴보실 수 있습니다.