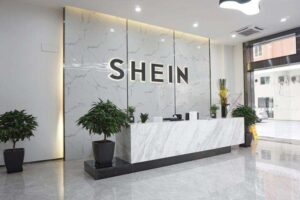 Recently, news broke that the Chinese fast-fashion retailer, Shein, is aiming to raise $1 billion at a staggering $100 billion valuation, higher than the combined market cap of its two largest competitors, H&M and Zara. The company counts Tiger Global, IDG, and Sequoia Capital among its current investor base, and is said to be talking to General Atlantic for the latest funding round. The success of Shein is extraordinary in that it came at a time of high scrutiny for Chinese businesses operating on U.S. soil. With a clever strategy that brings together Chinese manufacturing capabilities with a global reach based on its app and a low profile, Shein has emerged as the latest power player in the fast-paced world of fashion.
Similar to other fast-fashion brands, Shein operates by closely following trends on social media and quickly rolling out new designs for consumers to shop. However, what makes Shein stand out from the pack is supply chain optimization. Having access to thousands of third-party manufacturers around the Guangzhou area, Shein can roll out new products quickly in small batches, and increase the order amount if they are selling well on the app, whereas its competitors Zara and H&M do not have a significant online presence and a data pool that they can collect from.
Even though Shein's products don't sell for an expensive price – most of them are below the $100 range- the company's demands for quality to third-party manufacturers are quite high. A garment factory owner that is a supplier mentions that he has to develop 100 to 200 new designs for Shein, and once they decide on one, they require the product to be manufactured within five days. Not to mention that, if any defects are found, the product is instantly returned. However, Shein is immensely popular among the manufacturers, mostly because of its reputation of paying them on-time.
Other than taking advantage of China's massive garment manufacturing infrastructure, Shein's presence in China is minimal. It does not sell its products in mainland China, and its WeChat and Weibo are mainly used to recruit suppliers. Compared to global giants that trace their roots to China, such as ByteDance and Tencent, the management has remained mostly under the radar, avoiding publicity and minimizing showing the company's Chinese ties.
As Shein prepares itself for an IPO, however, the spotlight is likely to shine on the company. As one of the largest private companies in the market, it will soon have to face intense scrutiny from the regulators and media, no matter where it plans to publicly list. Increased media coverage may highlight Shein's roots in China, which is an outstanding risk for a company operating in the United States market. Also, with reports of inhumane working conditions in the Chinese garment manufacturing industry, Shein will have to navigate these roadblocks on its road to IPO.
※ 상단의 [작성자명](click)을 클릭하시면 저자의 다른 글들을 살펴보실 수 있습니다.